MAKE THE DIFFERENCE
Ker-Iz Consulting's competitive advantage relies on its ability to deal with complex organizations or challenges, at the crossroads of public and private sectors, diverse professional fields but also different mindsets and cultures (corporate, identity).
Ker-Iz Consulting leverages high-level experiences accumulated at European and international scales, recently with an EU agency or in the past with large corporations. It concerns strategic analysis, project leadership or go-to-market insights.
Ker-Iz Consulting uses agile frameworks, and particularly Scrum, which is considered today as an essential success factor in innovation.
Areas
Ker-Iz Consulting targets areas in urban policies, digital cities and new mobility. It provides insights by mixing political and social sciences with technical engineering and business knowledge.  
Portfolio
Ker-Iz Consulting's portfolio gathers different types of activities: audit diagnostic, strategic roadmap, transition projects, problem solving, global benchmark and skills transfer.
Markets
Ker-Iz Consulting is an international company that mainly acts in Europe. It is also strongly committed to building bridges between Europe and Japan (boundaries spanning).
Audit diagnostic
To shed light on your policies, structures and processes, so as to gain an objective picture of the current state of your organisation. It includes indications and recommendations to lead your strategy further on its path. It could be used as additional decision-making and implementation support for introducing a greater impact.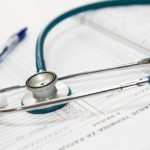 Strategic roadmap
To co-create a vision, statements and goals, followed by a gap analysis and a portfolio of recommended actions. Roadmapping, mostly a time-based plan, marshals efforts toward reaching a desired future state. Last but not least, it is an effective collaborative and iterative tool to lead strategic initiatives within your organization.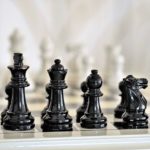 Transition projects
To support your organization engaged in a transition based innovative project. Innovations have to do with uncertainties and it requires agility, flexibility and fast results. A vision provides orientation but requirements must be formulated from the user's point of view. It also means evaluating the impact of transition.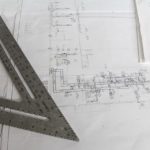 Problem solving
To support your organization in solving political or business issues. It necessitates to define the problem and clearly determine its cause with the use of specific methods. Afterwards, it supposes to generate alternatives that will be prioritized. The best solution will be implemented and its results monitored and evaluated.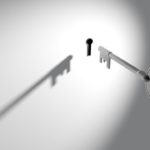 Global benchmark
To compare your strategy, policies and portfolio of activities with competitors' at all geographical scales with studies and local visits. As a result, best practices will be identified. It will allow to develop plans on how to make improvements or adapt specific best practices, with the aim of increasing performance or developing a radically new strategy.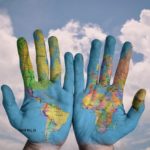 Skills transfer
To train your teams on how to understand the current trends that affect your political or business environment. It also includes the way to adapt and perform new tasks or skills. To provide coaching in order to follow up implementation. To attend panel discussions in events or participate as lecturer in universities to promote thoughtful visions.