I was in charge of studies – competitors & context analyst – at PSA Tokyo Office, the representative office of the French automaker PSA Peugeot Citroën, with the support of data driven consulting companies such as IHS Automotive, JD Power, JATO Dynamics or Marklines.
I mainly monitored the Japanese and Korean automakers strategies nationally and at a global scale (market, industry …). I also reported on some questions related to cooperation (Mitsubishi Motors, Toyota). I regularly analyzed the Japanese market with products & technologies (powertrains, ASV, ITS …) but also the public framework (regulatory and tax policy). I sometimes wrote specific reports on vehicles (keicars), transportation (logistics), energy and climate change (GHG emissions), e-commerce, 2011 earthquake and its impact, etc …
Since September 2010, PSA Tokyo Office had been integrated in the new division of PSA Asia (DASI) located in Shanghai. I had the opportunity to write a report on Free Trade Agreements (FTA).
Due to the financial crisis and a necessary restructuration, PSA Tokyo Office has changed its structure in 2013.
High Level Experiences
In 2007 at Mitsubishi Motor's HQ (Shinagawa), I attended the first meeting that dealt with the Russian joint-venture between PSA Group and MMC. I joined with Daniel Marteau, Vice President of Manufacturer Relations and Cooperation.
In 2008, Daniel Marteau, who had become Head of Services & Spare Parts Business Unit, decided to invite me for a formal seminar (HQ) in order to present the general situation of the Japanese after-sales business. My presentation received congratulations from a member of the Peugeot family.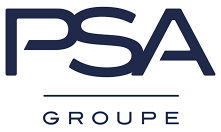 PSA Groupe is a French multinational manufacturer of automobiles and motorcycles sold under the Peugeot, Citroën, DS, Opel and Vauxhall brands. Peugeot is the largest PSA brand. PSA is listed on the Euronext Paris stock exchange and is a constituent of the CAC 40 index. (read more)